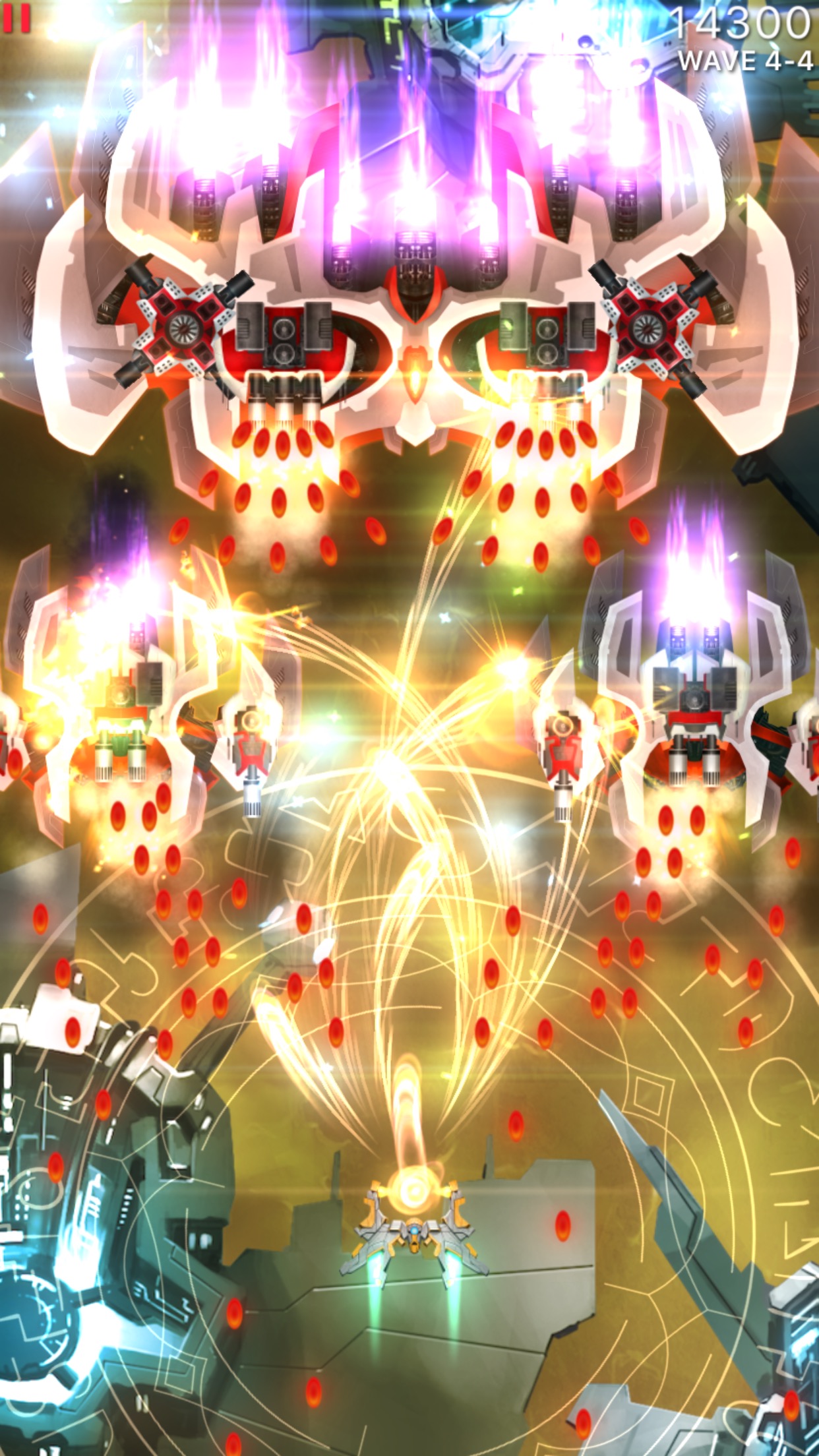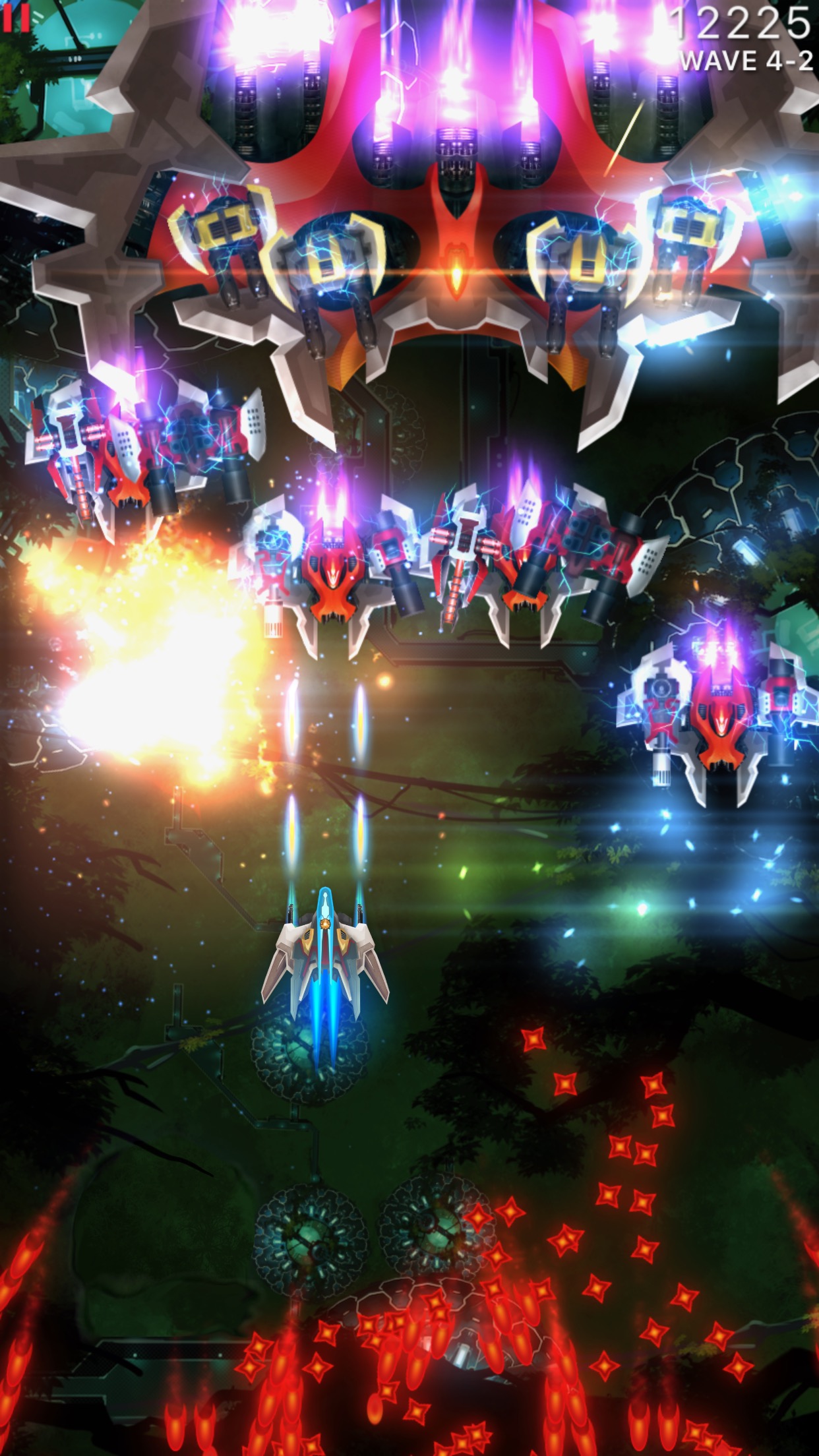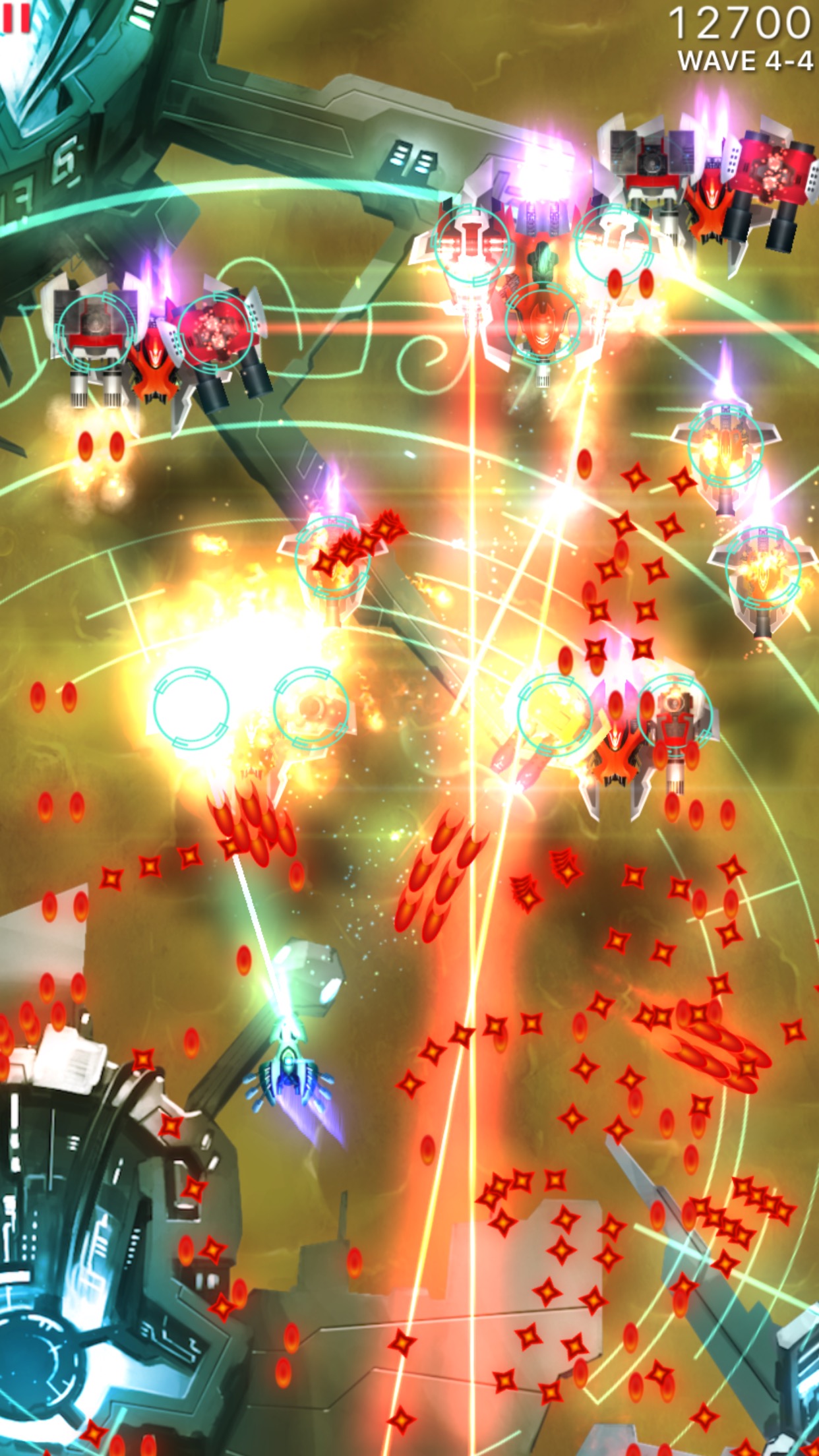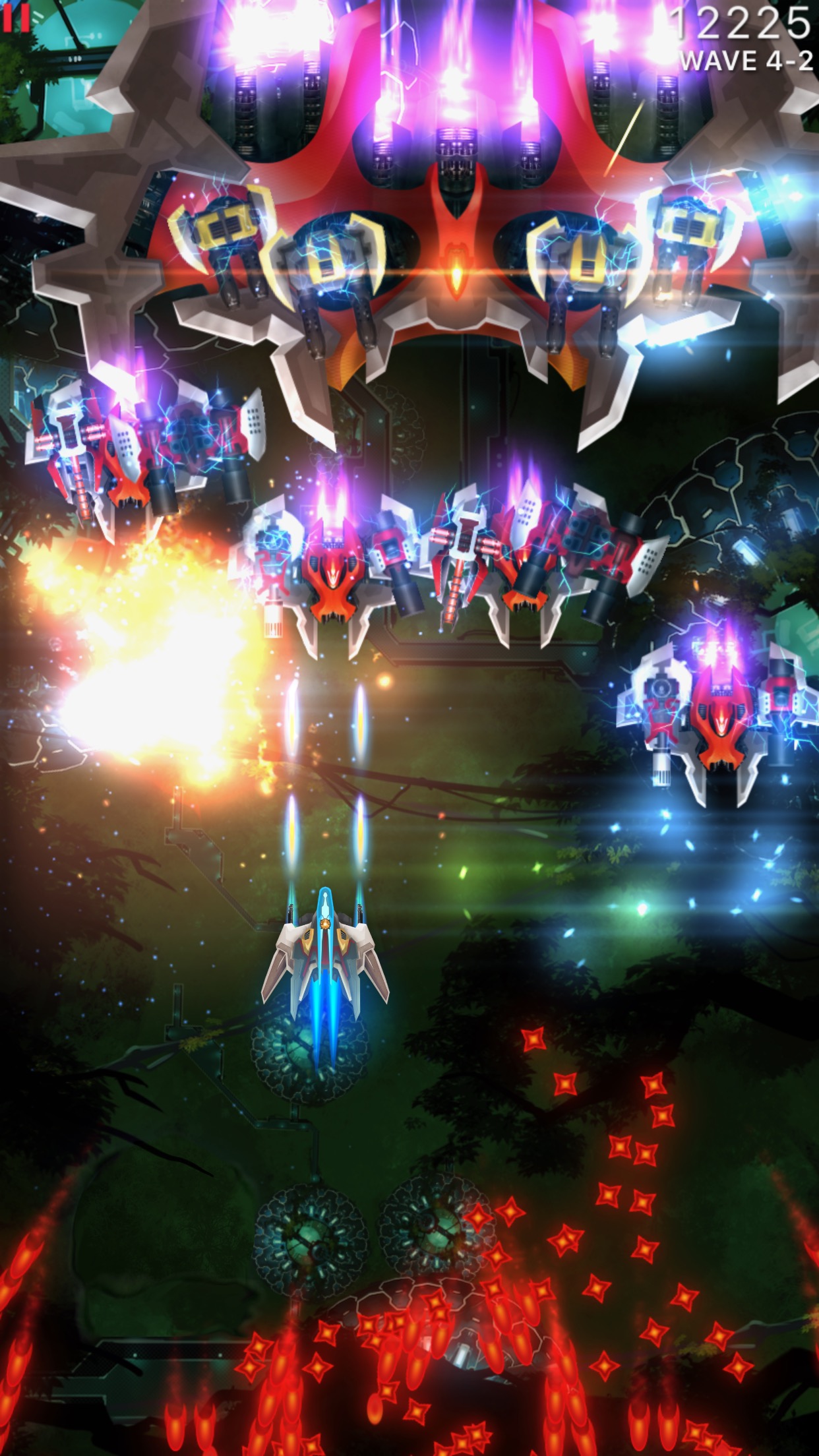 Phoenix 2
Phoenix 2 is a blistering arcade shoot'em up with jaw-dropping graphics where you battle waves of Invaders in daily new missions. Phoenix 2 is available on iOS and is coming to Android soon. Just some of the highlights are:
100 Ships to Collect and Upgrade
Phoenix 2 contains an incredible amount of ships, each with its own unique weapons and two special abilities. Find and upgrade the ship that fits your play style. Each ship also has unique Apex form variations that enhance them even further.
Daily New Missions
Brand new missions are created every day using our state-of-the-art procedural content generator. All players around the world play the same daily missions and share their scores on our leaderboards. Create a community to get your own unique missions that you can play with your friends.
Gorgeous Graphics
Phoenix 2 is designed specifically for 64 bit devices with Metal 2. Our in-house developed Flare engine renders the intense action beautifully with advanced graphics effects, all in HDR wide color. Phoenix 2 can even run at a super-responsive 120 FPS if your device supports it.
App Clip
The introduction of Phoenix 2 is also available as an App Clip. App Clips are a new iOS 14 feature that allow you to run a part of an app without any download from the App Store. Try it yourself by tapping the 'play' button in the banner at the top of this website (requires Safari on iOS 14; the banner does not show if you have Private Browsing enabled, or if Phoenix 2 is already installed).
Press
Phoenix 2 has been featured world-wide on the App Store as Game of the Day. Phoenix 2 has also been featured in Apple Retail Stores around the world, to showcase the 120Hz ProMotion displays of the iPad Pro. Our App Clip implementation also has been widely praised.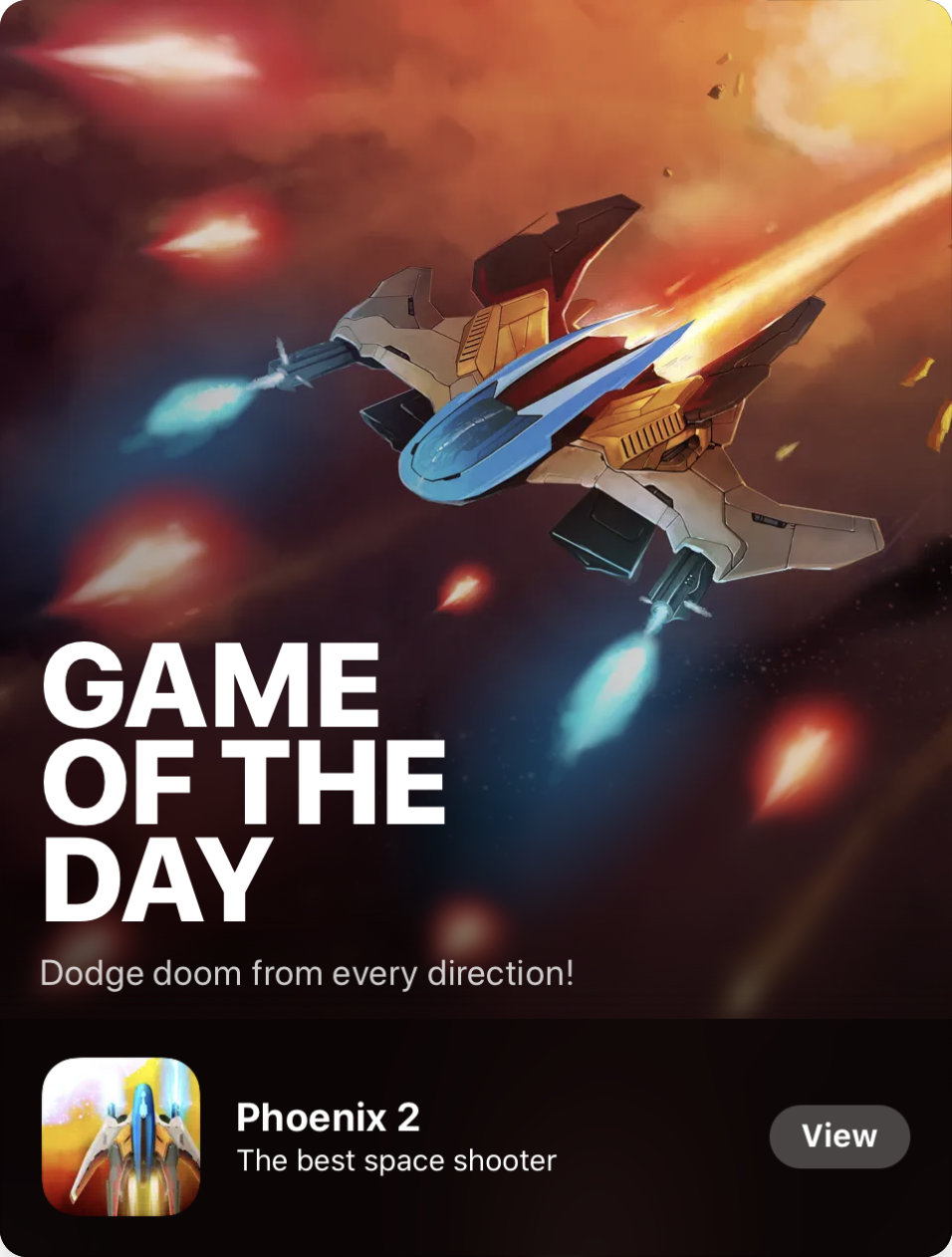 Community
Discuss Phoenix 2 with other players on Discord or Reddit. And make sure to follow us on Twitter and Instagram for news and sneak peeks of future updates.